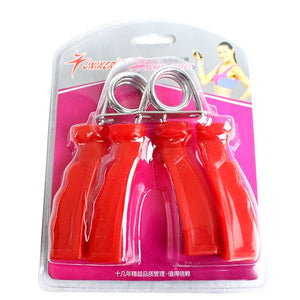 RED Pair Fitness Hand Grips
It is Light Weight, Easy to Carry.
It Is Made Of high Quality And Durable Material.
.It Is Used To Build Hand And Forearm Strength For Added Performance In Any Sport Anytime, Anywhere.
The Miracle Of Progressive Resistance Comes To Hand Grippers; Its a Effective Way To Build Your Hand Strength.
It Can Develop Serious Hand Strength, Hand Grippers Is The Perfect Choice For You.
Deluxe Premium Quality.
Locking Chain.