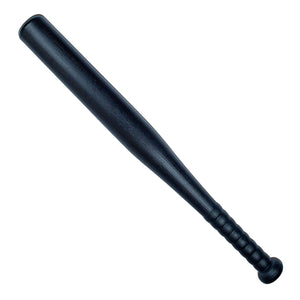 HIGH QUALITY MATERIALS: Made from premium quality materials. High quality black polypropylene. Made in Taiwan.
WELL BALANCED: Perfect weight and balance for martial arts training.
PERFECT FOR TRAINING: With no sharp edges or points, these are perfect for armored sparring, training, and conditioning drills.
DIMENSIONS: 20.00-inches Overall.
SPECIAL FEATURES: Blades USA Rubber Training Bat - Made in Taiwan From High Quality Black Polypropylene. Learn How to Safely Use This Tool and Learn How to Safely Disarm Your Assailant. Perfect for martial arts and self defense training.